---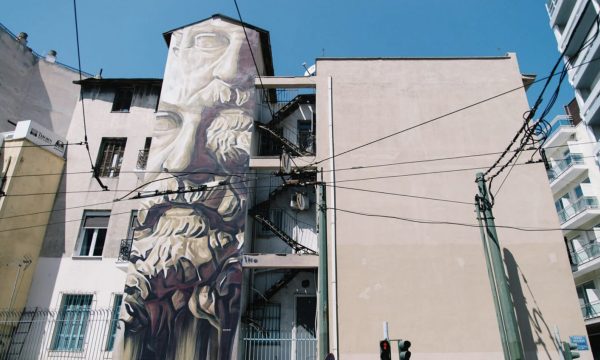 After weathering a decade-long economic crisis, riots and mass unemployment contributing to widespread social instability, Greece's capital, long associated more so with its history than with its burgeoning present, has emerged in recent years as one of the most exciting locations on the international art scene. Low rents and affordable living costs make it a draw for young creatives priced out of major cities and the rapidly gentrifying creative hubs of once affordable cities like Berlin and Lisbon. In 2017, Documenta chose Athens to co-host its quinquennial exhibition, kickstarting its re-emergence on the global art stage. An influx of private and public investment after the election of prime minister Kyriakos Mitsotakis in 2019, as well as European Union funding to mitigate the effects of the pandemic on the cultural sector, has since led to a surge of development, with a growing metro network connecting previously disused corners of the city, a blooming café culture and an inrush of bars, restaurants and cultural venues popping up all over town.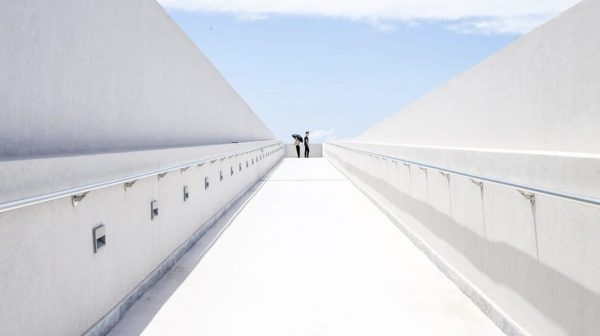 Tracing the History of Greek Art
No visit to Athens is complete without first diving into its extraordinary history– the classic architectural marvel of the Parthenon and its decorative marble structures, many of which are now housed in the nearby Acropolis museum—are a vital experience for those interested in exploring the origins of Western art. North-east of the Acropolis, the Museum of Cycladic Art houses a permanent collection of Ancient Greek and Cypriot art dating back to the 4th millennium BC, and The National Gallery—featuring Greek and European art from the 14th century onwards— reopened in 2021 after years of renovations. Though originally founded in 2000, the long-awaited new site of The National Museum of Contemporary Art—known as EMST—officially opened this year after several years of financial setbacks. Housed in a former industrial building with panoramic city views, the gallery collection includes work from art-world stalwarts such as Gillian Wearing, Nan Goldin and John Baldessari, alongside contemporary Greek artists like Eleni Mylonas and Nikos Kessanlis. With a primary focus on conceptual art, the museum is also home to an extensive video art collection featuring work from Bill Viola, Sophie Calle and Vito Acconci.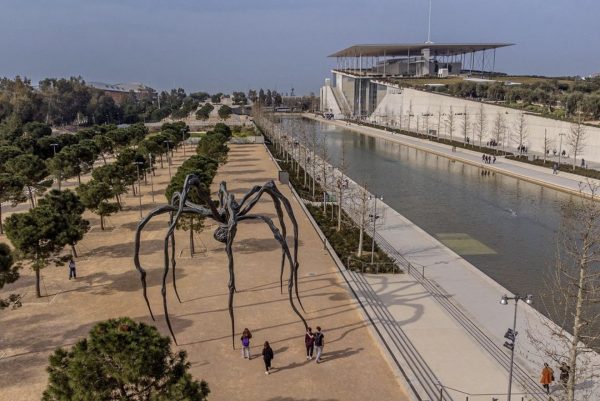 Exploring The City
First time visitors to Athens might want to start at the central Syntagma square, where the backstreets leading to the neighbourhood of Monastiraki are dotted with small galleries, cafes and restaurants—Third Place is a great place to grab coffee before a visit to Six d.o.g.s, a cultural centre, café and exhibition space popular among young creatives. In the evening, drop by Bar in front of the Bar to unwind and meet locals, or wander towards the neighbourhoods of Exarchia and Pyssri for an eclectic mix of street art, nightclubs and live music venues. Neon is a contemporary gallery in the central neighbourhood of Kolonos, housed in a former tobacco factory with an iconic history –previous incarnations include a prison and a World War II air-raid shelter—before its transformation into a gallery space in 2013. Described by artistic director Elena Kountouri as a modern, accessible cultural centre, where social and political strategies are rethought, the gallery features work from Danh Vo, Anastasia Douka and Panos Kokkinias. This year Neon collaborated with the Stavros Niarchos Foundation Cultural Center to bring one of Louise Bourgeois's iconic spider sculptures—known as Maman—to the Greek capital.The piece will be on view on the Foundation's waterfront esplanade until November 2022. Opened in 2016 and designed by renowned architect Renzo Piano – the Stavros Niarchos Foundation is also home to the National Library of Greece and Greek National Opera. Situated about a twenty-five minute cab ride from central Athens, the centre stands close to the port town of Piraeus, an industrial district that has seen an influx of new galleries in recent years. Among the highlights are Rodeo—currently hosting an group exhibition exploring the notion of organised freedom and highlighting artists working outside the frame, and Objects of Common Interest, a design space focused on developing experiential objects and building immersive environments through still-life installations. The nearby Carwan Gallery highlights contemporary design from the Near East, and The Intermission gallery invites emerging and established artists to create site-specific work in its waterfront space.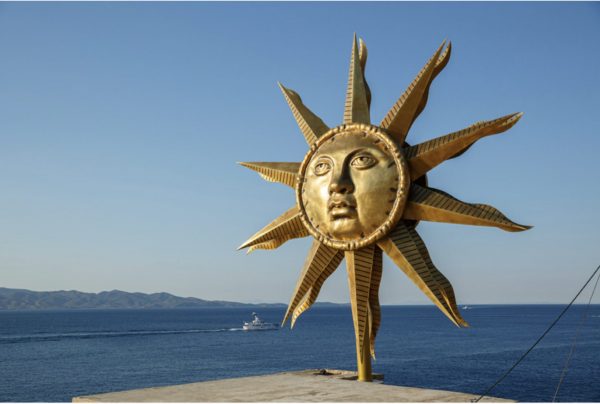 Gallery Highlights
In the northeastern suburb of Marousi, The George Economou Collection features early-twentieth century art including pieces from Otto Dix and Martin Kippenberger, alongside minimalists like Dan Flavin, Donald Judd and Agnes Martin. The Gagosian has had a small presence in Athens since 2009, but opened a large gallery in 2020 with an inaugurate exhibition from US sculptor Brice Marden featuring works painted on locally-sourced marble from quarries in the nearby island of Hydra. The Athens Biennale, held every two years, is a city-wide exhibition hosting workshops, lectures and performances from Greek and international artists. The eighth edition is due to be held in 2023 with information on volunteer opportunities available on their website. Housed in an abandoned 1970s ice cream factory, The Breeder Gallery exhibits radical and politically engaged work. Their current exhibition features the work of Greek contemporary sculptor, Dimitris Gketsis, whose resin-sculptures explore Greek Mythology and ancient marble technique in a modern context. Radio Athenes in Monastiraki hosts screenings and lectures alongside a program of interdisciplinary art events. State of Concept, a non-profit founded by critic and curator iLiana Fokianaki, provides artistic mentorship and exhibition space to provide a bridge between Athens and the international art world, alongside a yearly program, performance and workshop events. Other highlights include The DESTE foundation for contemporary art, with locations both in Athens and Hydra, the location of Jeff Koons recent installation Apollo.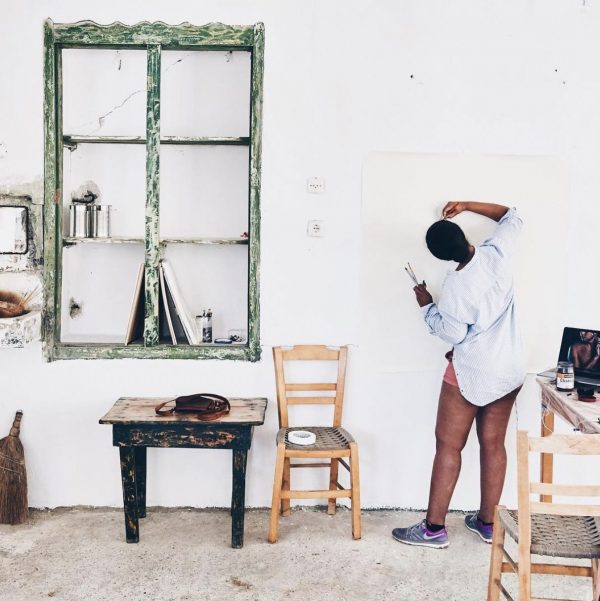 Residency Opportunities
Residencies are a great opportunity for cultural immersion and for developing your practice in a new and supportive environment. Successful residencies will provide the opportunity to build connections with artists from all over the world, fostering interdisciplinary collaboration while creating site-specific projects and supporting local organisations and businesses. A residency will give space and time to soak up everything a city has to offer while promoting your work to a broader audience. Onassis is a gallery and cultural hub with a broad program of events and creative opportunities– their website features several open-calls, including tailor-made fellowships, a sustainable futures forum, and the International Cavafy summer school, a program which explores the influence of the work of seminal Greek poet Constantine Cavafy across artistic disciplines. Located in the Kypseli neighbourhood, Snehta (that's Athens backwards if you can't tell!) has an annual open call for their residency program which runs May through to November annually and offers studio space, a wood workshop, and exhibition opportunities. The Villa Exarchia is the residency program of Phoenix Athens, a space for socially engaged art, with locations in both Exarchia and the Peloponnese, currently open for applications from artists, researchers and curators. FaveLab is a creative lab offering both in-person and e-residencies, with current open calls for studio artists as well as a jewellery art program. A-DASH is an artists run project providing studios and project spaces for interdisciplinary work for periods of 1-2 months– they also have a public event program hosting dinners, screenings and performances. Applications can be made on their website.