[ad_1]

Following each race weekend this season, theScore's editors will offer their takeaways. We continue with the Australian Grand Prix:
Charles isn't intimidated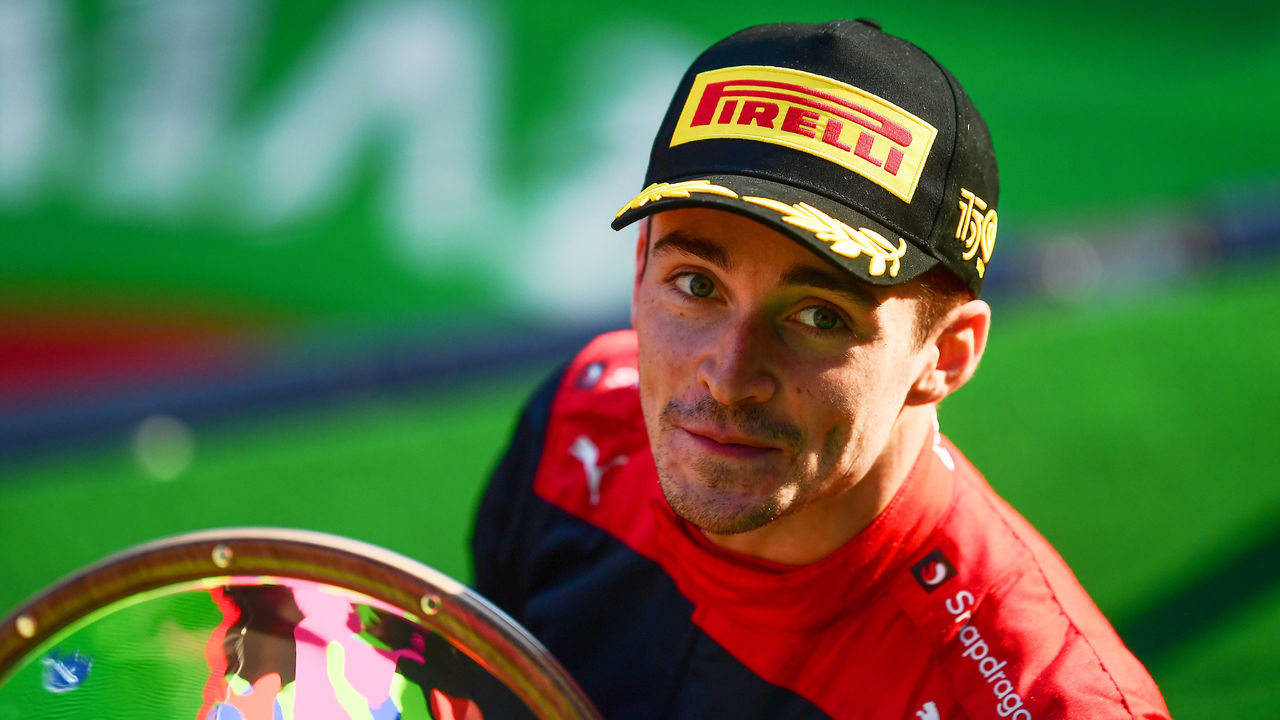 Three races into the 2022 season, and Charles Leclerc looks more than comfortable perched at the top.
Leclerc was quick to caution that we're in the early days of the season, but the Ferrari driver has already built a 34-point lead over second place, exceeding the largest gap between first and second from any point last season.
The 24-year-old couldn't be in better form right now, completing the weekend claiming pole, the fastest lap, and the race win.
"The season is long, but (it's) an extremely good start," he said.
Early days aside, what Ferrari has right now is a winning combination of talent and reliability. Leclerc was pegged as one of the great future drivers in the sport, and now he has a car that can show his true potential. He's proven that he can win in all ways – whether it be keeping his focus with a big lead, managing his tires, or getting his elbows out to defend against someone like Max Verstappen. He's not backing down. He's finishing races and collecting points.
Leclerc finished 20 seconds ahead of Sergio Perez in Melbourne, and if not for a couple of safety cars, that gap would have been even bigger. At no point did it look like anyone would stand in his way Sunday, despite the team coming into the weekend with tempered expectations.
"Honestly, on our paper, maybe we need to revise our paper, we were a bit behind Red Bull on this track," Leclerc said. "Apparently, we were stronger than what we thought, so it's a good surprise."
With the scene shifting to Italy, Ferrari can really flex its muscles on home soil in front of what's expected to be a raucous crowd in Imola.
"It's going to be crazy," Leclerc said. "We don't need to arrive there with the mindset of trying to do more because we've been working extremely well from the beginning of the season, and I want to keep that and not to overdo (it) for the home race." – Brandon Wile
More problems for Verstappen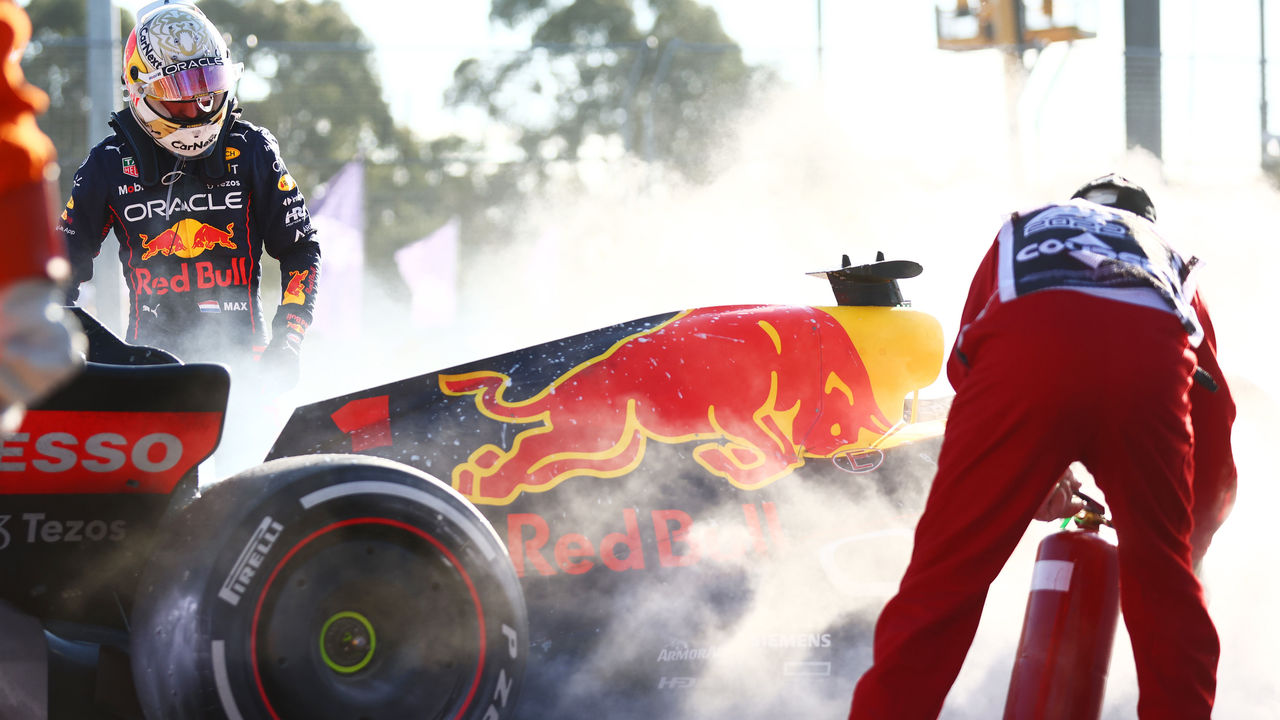 It's been all or nothing for Verstappen thus far this season. Unfortunately, Sunday's race was more of the latter for the reigning world champion.
For the second time in three races, the Dutchman was forced to give up critical points due to a mechanical retirement. Sunday's mishap came on Lap 39 as Verstappen drove comfortably in second behind Leclerc. While the RB18 undoubtedly brings a competitive edge to the track, reliability demons have hampered its potential. Verstappen now has a monstrous 46-point gap to Leclerc in the championship fight.
"We're already miles behind," Verstappen said. "I don't even want to think about the championship fight at the moment. I think it's more important to finish races."
He added: "I knew I could not fight Charles, and there was no point to try and put pressure on him. But we didn't even finish the race, so it's pretty frustrating and unacceptable."
The bigger problem? There appears to be no immediate solution to Red Bull's reliability woes. Team principal Christian Horner said he doesn't suspect an engine-related issue but pointed to another fuel problem as a possible culprit. A legitimate question is whether the aftereffects of the all-out 2021 championship campaign have caught up to Red Bull, which also faces weight concerns.
"The RB18 finished late, as we were in the title race right through to the end last year," team adviser Helmut Marko told De Telegraaf, according to Express' Archie Griggs. "Updates are coming for the upcoming race at Imola and the grand prix after. Hopefully, we can get closer to Ferrari then."
Marko's words provide optimism, but as a dejected Verstappen alluded to after the race, any thought of a championship scrap may quickly prove irrelevant if the glass cannon RB18 can't see the checkered flag. – Daniel Valente
Still wary of Mercedes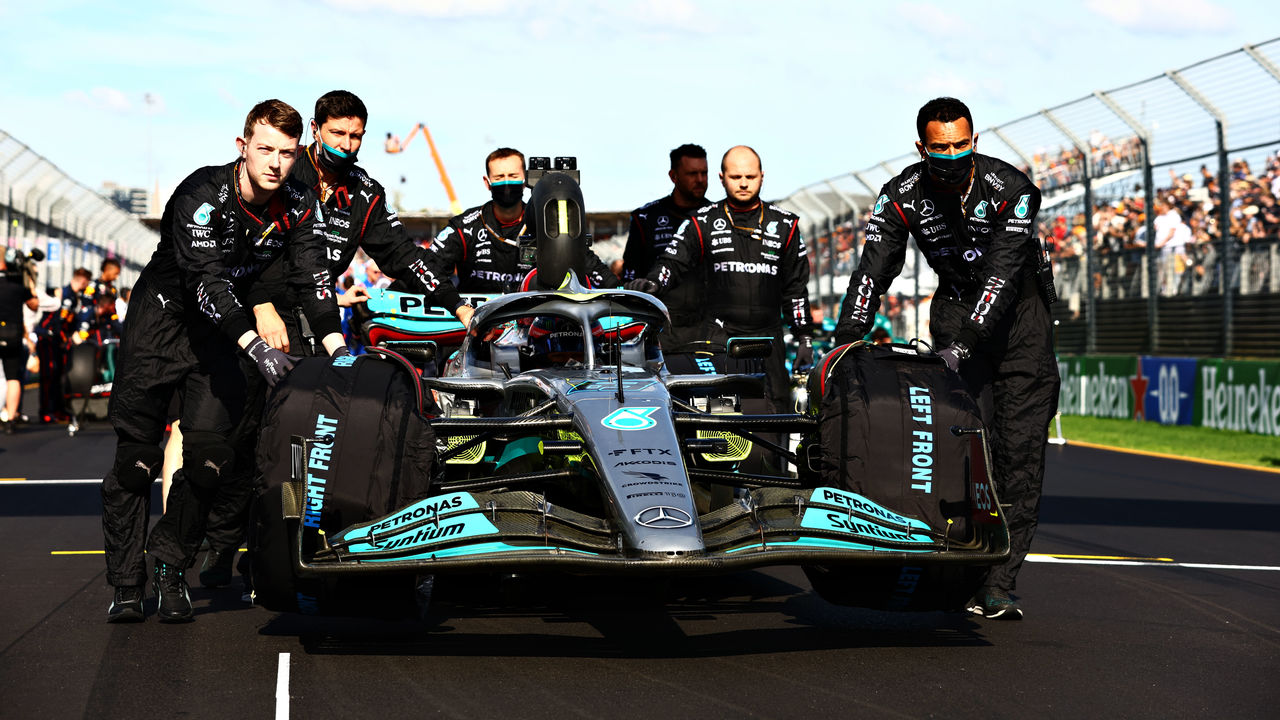 To finish first, first you have to finish.
The classic F1 adage is top of mind once again thanks to the issues that have plagued Verstappen so far this season. It also brings Mercedes into the conversation. While Red Bull – and sister team AlphaTauri, for that matter – have struggled to consistently reach the checkered flag, Mercedes has brought both cars home in each of the first three races this campaign.
The W13 has significant issues, of course; Lewis Hamilton described it as "undrivable" after qualifying 16th in Jeddah. But despite myriad problems for both the seven-time world champion and his teammate George Russell, Mercedes is collecting points. It's obviously not the haul that we've come to expect from the singular force of F1's turbo-hybrid era, but, as we learned last season, every point counts.
Russell, quite incredibly, sits second in the drivers' championship after grabbing the final podium place in Australia.
That should make Ferrari and especially Red Bull a little concerned. Mercedes didn't magically forget how to construct a rapid race car. James Allison and his team will more than likely figure out how to rectify the problems hampering the car. If either Russell or Hamilton is in striking distance of the championship lead when that happens, everyone else in the paddock will be sweating. – Gianluca Nesci
False dawn for McLaren?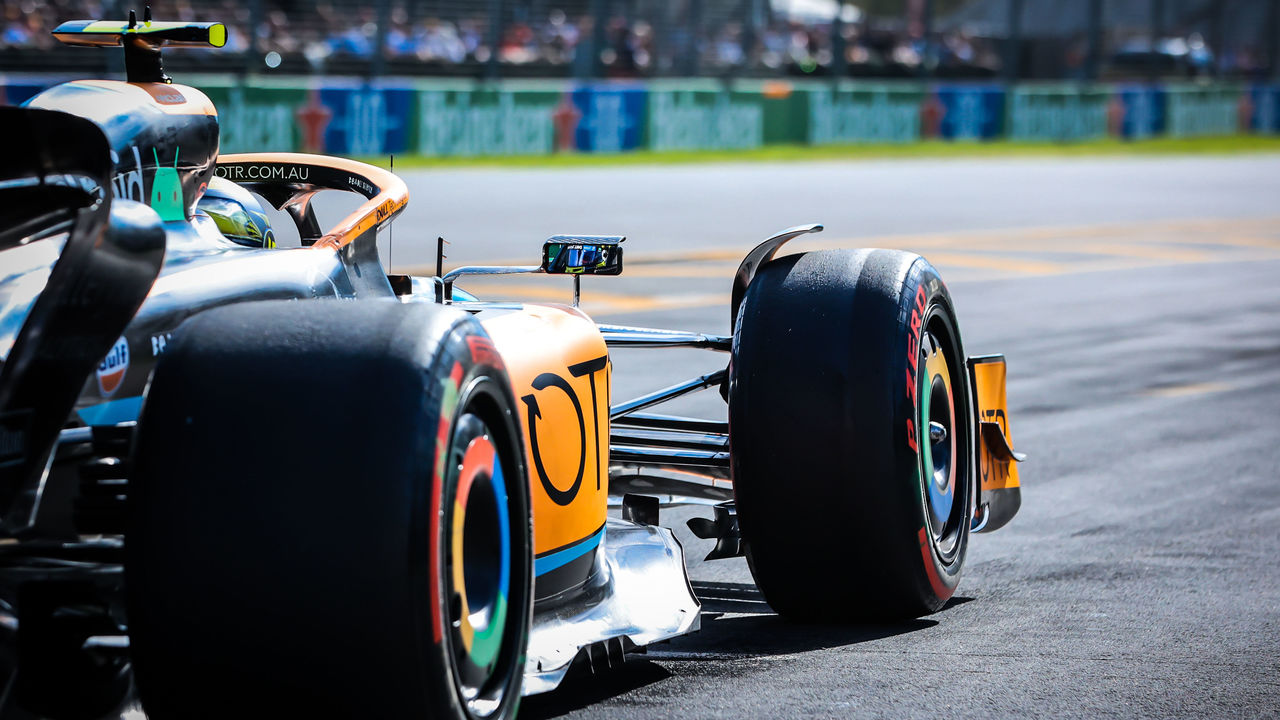 After a horrid start to the season for McLaren in which the papaya-clad team collected just six points from the first two races, Lando Norris and hometown favorite Daniel Ricciardo nabbed 18 between them at Albert Park. They crossed the line fifth and sixth, respectively. It was a result that called to memory last season's impressive form, in which McLaren battled right to the last with Ferrari for third in the constructor standings and was particularly competitive in qualifying trim.
Don't get used to it, though. That's the message from Norris, at least, who suggested the team's strong pace and overall performance was track specific and had little to do with any serious gains made via upgrades to the car.
"The car's pretty much exactly the same as Bahrain, with not many things different, so we have a lot of things to work on if we want to be here more often," Norris said. "I don't expect we're going to be here that often. There's a few tracks that will favor us and will give us these results, but not many, so we have a lot of work to do, and we'll continue to do that. But we just have to be happy with this weekend and take it all in for the minute."
The revised, high-speed layout in Australia, like the previous race in Saudi Arabia, appears to favor the MCL36 more than circuits with heavy braking zones and slow-speed corners. Unless there's a big breakthrough at the factory in Woking, this type of extreme variance could be the norm all year for Norris and Ricciardo. – Gianluca Nesci
From bad to worse for Alonso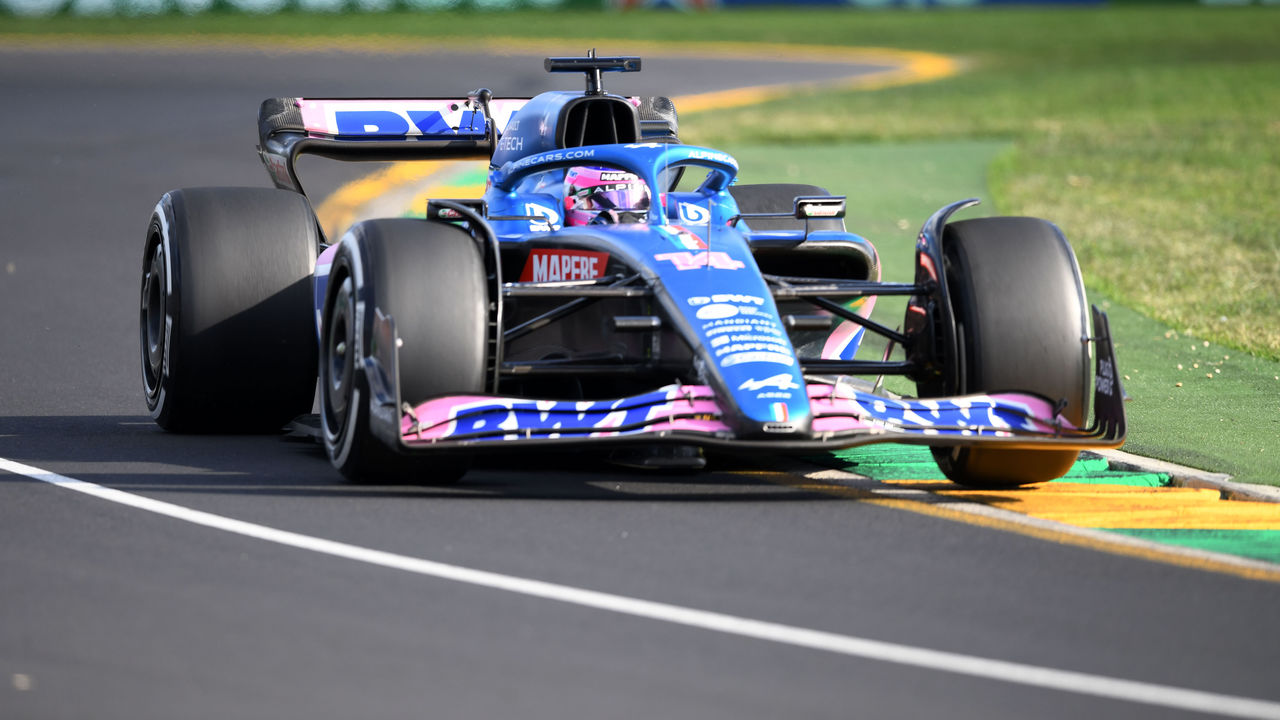 It was a weekend of what could have been for Fernando Alonso, who ended the race last of all finishing cars in 17th.
The result was a cruel one for the Spaniard, who believed he missed a prime opportunity to end up on the podium. Alonso's aspirations weren't farfetched either. A qualifying shunt ended a blazing Q3 lap which could have positioned his Alpine in a prime spot up the grid. Sunday brought more misfortune as a safety car foiled the plan to go long on the hard tires.
"A little bit speechless because I think today we could have been on the podium, to be honest, if we qualify third or fourth yesterday with Max out," Alonso told Sky Sports. "You know, being George on the podium, I think we've been a little bit faster than the Mercedes this weekend, so we lost an opportunity here."
Good luck has been hard to come by for Alonso, and that's felt more in the constructors' standings than anywhere else. Alpine sits fifth, trailing the unreliable Red Bull and even the shaky McLaren.
It's a long season, but Alonso and his team can only hope the pendulum swings back in their favor sooner rather than later.
"Twenty races to go. In some of them, I will be super lucky, I guess," Alonso said. – Daniel Valente


[ad_2]

Source link