Maj. Gen. Jon A. Jensen, a Council Bluffs native, on Monday officially assumed duties as the 22nd director of the Army National Guard.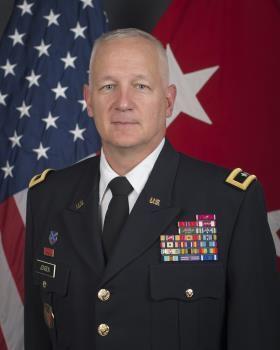 During a ceremony held in Washington, D.C., he also received a rank promotion, becoming a three-star general, which is standard practice for the person holding the position, a Minnesota National Guard spokesperson told the Nonpareil.
Jensen, who served as Minnesota's adjunct general since November 2017, operated as the Guard's top-ranking officer – a two-star general – during some of the state's most challenging times in many years, according to information reported by Paul Walsh of the Star Tribune.
The U.S. Senate confirmed President Donald Trump's nomination in late July.
Jensen, a 37-year veteran of the Guard, is a graduate of Northwest Missouri State University. He has served in Kuwait, Bosnia and was deployed to Iraq twice with the 34th Infantry Division, which he commanded prior to becoming Minnesota's adjunct general.
The promotion is resulting in Jensen overseeing all programs and policies for about 350,000 soldiers in all 50 states, three territories and the District of Columbia, reporting from the Star Tribune shows.
Stay up-to-date on the latest in local and national government and political topics with our newsletter.