[ad_1]

All the Controls Crush
Nissan's core Z market is right here in the U.S., but the outgoing 370Z only comfortably fit 69 percent of American men. The new Z, they believe, fits 95 percent of body types, and at least in our tests, we think they nailed that. The driving position allows shorter or taller drivers to get well-positioned, with manual controls to lower or raise the seat height, and individually adjust thigh support, which can also change your leg position to the pedals, depending on how you're built.
A telescoping steering unit allows further refinement, and Nissan sharpened the shift feel of its six-speed manual gearbox. We dug the relatively weighty throws of the prior transmission, but here, especially for downshifts, there's a precision that was missing with the old car. That carries over to a redesigned steering wheel, that's a riff on a hoop from the supercar GT-R, with a thicker shape and meatier definition to the detents, so you gain more grip.
Mechanically, Nissan also sweated how the steering feels, with a new rack that's stiffer; the steering system itself can be tuned more easily, and that's manifested with how easily you can place the car exactly where you want to on the road, both during slow-speed and high-speed cornering.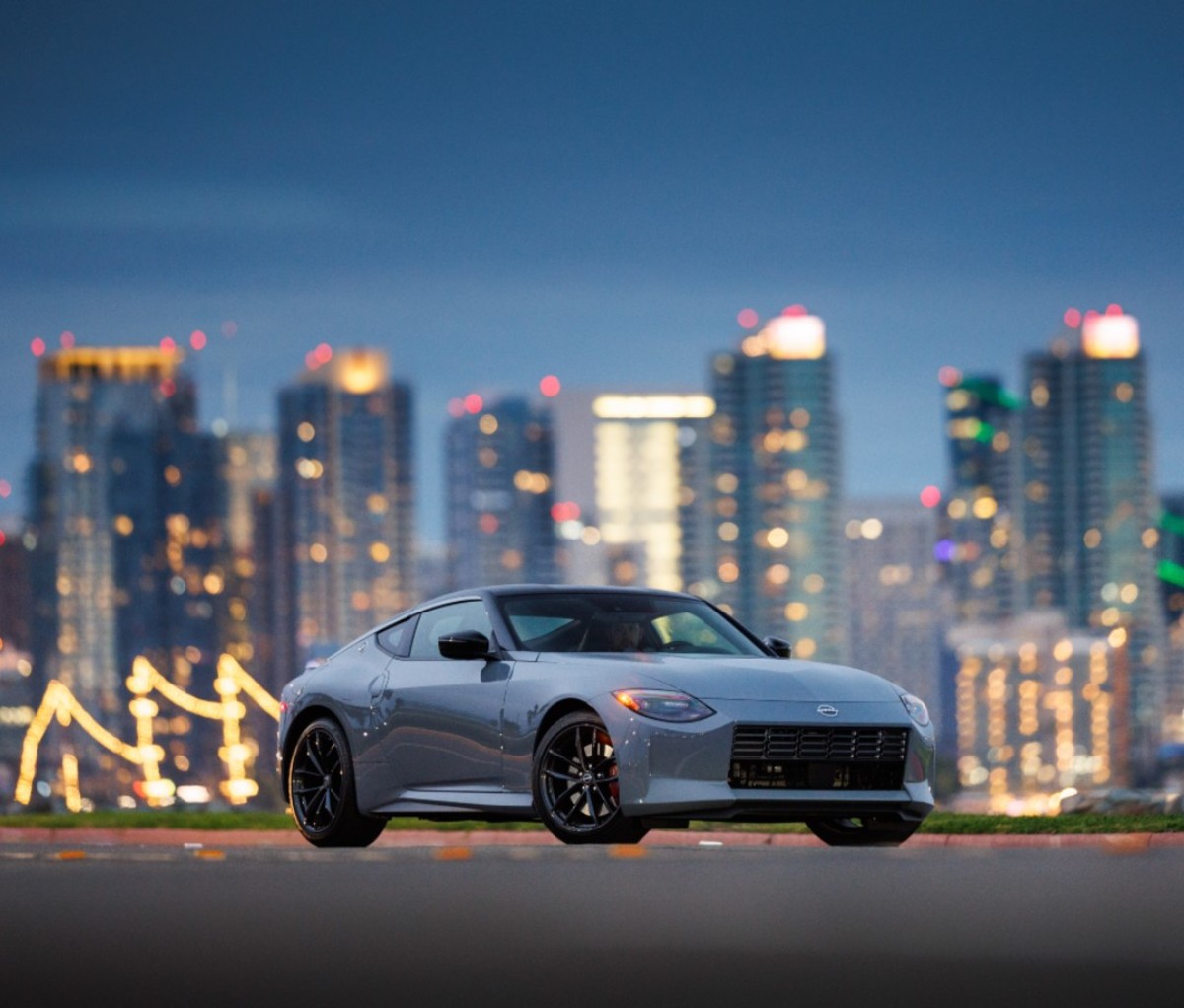 It Got Heavier but Feels Lighter
Even though the new car has gained about 100 pounds (depending on manual or automatic transmission), the new Z drives "lighter." Cruising on winding roads outside Vegas, heading into the mountains, the suspension felt easier on our bones, with less jolting over cracks and bumps. This comes down to both Nissan's use of larger, single-tube shock absorbers and an increase in the angle between the upper ball joint and lower steering arm (basically making a tighter triangle), which allows for both the aforementioned steering precision, but also a somewhat softer ride.
[ad_2]

Source link