The recent heart attacks of Sourav Ganguly and Remo D'Souza – both in their 40s – have scared NCR residents, especially those in this age group. But over-exercising is not a solution, trainers point out
Forty five-year-old Gurgaon banker Mahendra Rawat was never fond of the gym. He says he was convinced that since he had a good physique and was seemingly fit, he didn't need to work out or do anything extra. However, Rawat joined the gym this week after a 'wake-up call'. His call did not concern anything in his life but something in the life of an icon he admires. "I read about Sourav Ganguly being hospitalised after a heart emergency and was taken aback," says Rawat, adding, "He's a former sportsperson and seems fit and active. I'm not much younger to him, and it felt like if such a fit person can succumb to this, maybe I can, too." Rawat's case isn't an exception. Recent incidents of seemingly fit celebs like Sourav Ganguly (who was discharged yesterday from the hospital) and Remo D'Souza suffering heart attacks has caused a scare in many aged above 40 across NCR. As gyms report receiving more queries about heart health from people in that age bracket, trainers caution against panicking as that can do more harm than good.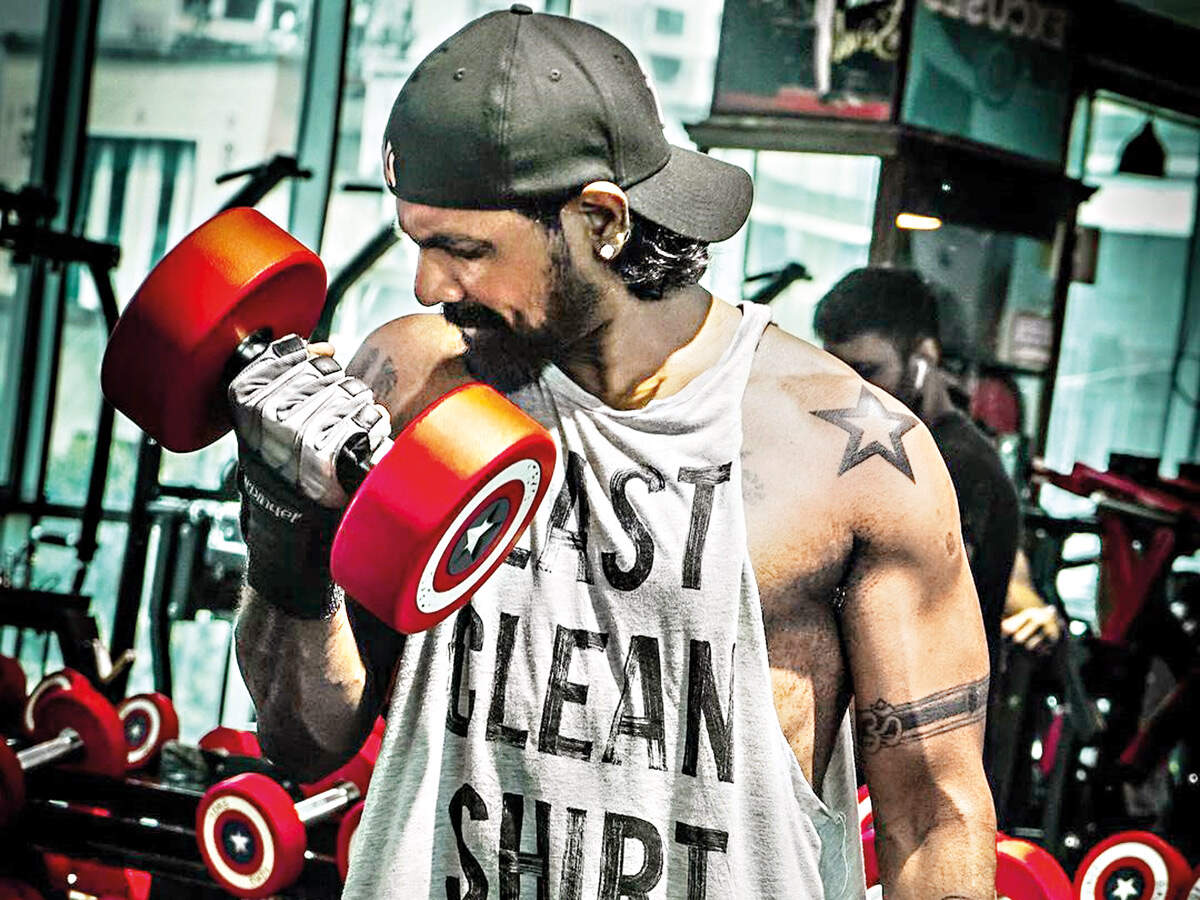 Clients in their 40s, who were irregular, have begun working out seriously, say trainers

Several gyms owners say they're either seeing clients who had earlier dropped out return, or more people over 40 ask about joining the gym. Many have queries about heart health. Zahid Sheikh, a gym instructor from east Delhi, says, "The Ganguly incident has particularly affected people. In the last few days, I've seen some clients in their 40s, who were irregular, turn up and take workout more seriously. They're asking how to manage exercise and diet to steer clear of heart ailments and other age-related issues." Gym instructors say what has bothered most people is how seemingly fit individuals like Sourav and Remo have heart ailments, and that too, at a relatively young age. Avinash Singh, a gym instructor from South Extension, says, "There was an increase in people above 35 when gyms reopened post lockdown, but in the last two weeks, I've had many clients ask about heart health. They cite Remo and Sourav's cases,
ki agar itne fit
logon ko heart attack
ho sakta hai toh humko bhi ho sakta hai kya?"
Over-workout after the age of 40 is not a smart idea: Fitness experts

Experts caution that slugging it out at the gym might not be the solution one is looking for to avoid heart ailments, particularly after the age of 40. Mohit Suri says, "Over-workout can be one of the reasons for heart ailments, too. What many people don't realise is that in your 40s, your capacity for strenuous workout goes down, so pushing yourself beyond the limit is not such a smart idea. That does more harm than good. The smart thing to do is to identify your body's limits. Don't try to compete with others. Don't run 20 miles on day one. Start slow!"

Gurgaon-based fitness athlete Annu Marbaniang says that people in their 40s need not panic though as a number of factors can be responsible for the heart health of a person. "That is the funny thing about life: You cannot control everything. There can be dozens of more reasons to get a heart attack apart from being unfit. However, it doesn't mean that you should forget about fitness. Although you can't completely control a heart attack, you can reasonably reduce the chances by eliminating all the causes that arise from being unfit. This is a vulnerable age where a person needs to accept that the party's over now and that they're growing old," she says.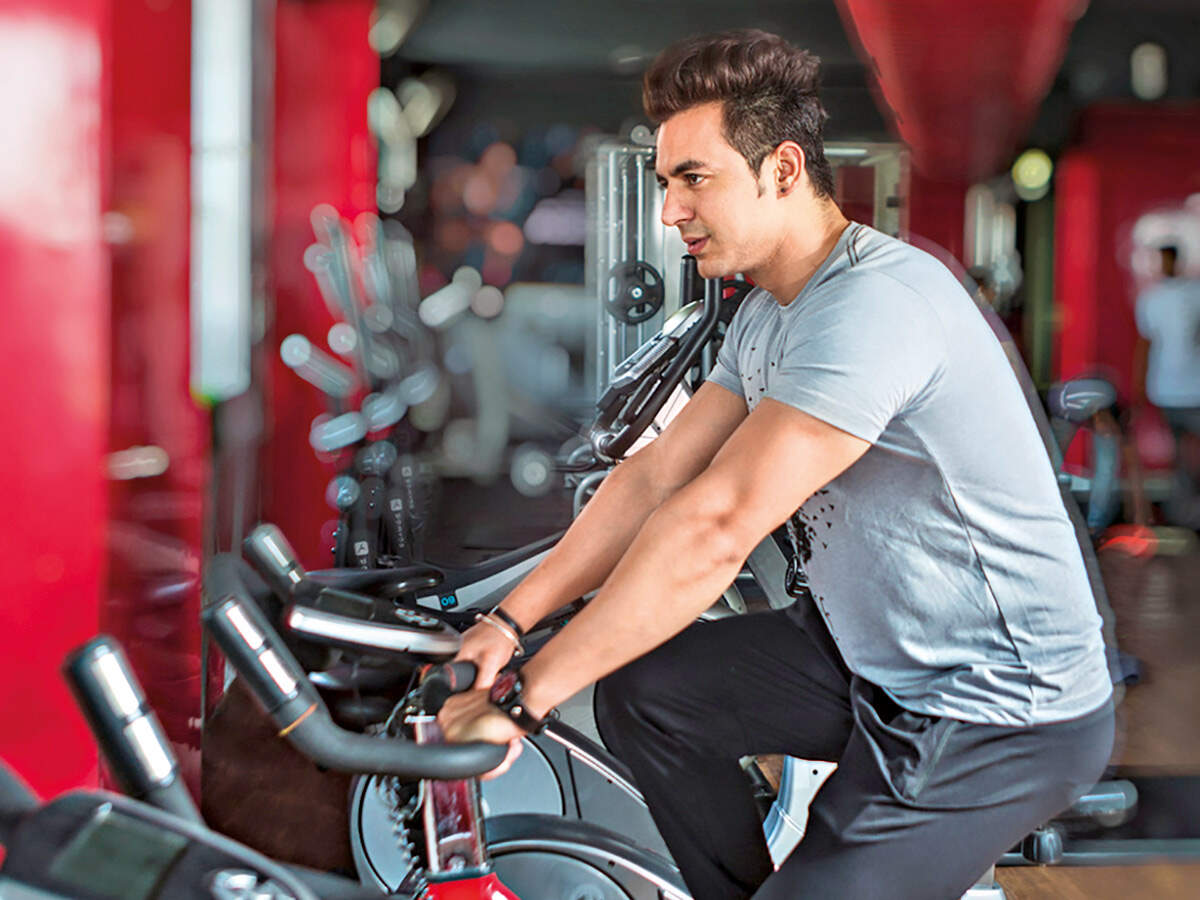 Fitness and health are not always synonymous: Experts
Fitness experts say that fitness and health are not always synonymous, something many gymgoers overlook. Delhi-based lawyer and international powerlifter Mohit Suri says, "The focus should be on functional fitness and not just workout in the gym. What good are muscles or a good physique if you can't perform your daily tasks without pain or panting? Routine stuff like climbing stairs, lifting your child, or doing household work effectively is a better parameter to judge functional fitness." Viren Barman, the former Mr India runner-up and fitness trainer, elaborates, "Many times, I see people who seem fit but are not healthy. People should understand that fitness and health go hand in hand and it is a combination of exercise, nutrition and recovery that makes you stronger. Focussing on only one doesn't work. Factors like lack of sleep, stress, etc, play a huge role in making them susceptible to illnesses even if they are fit."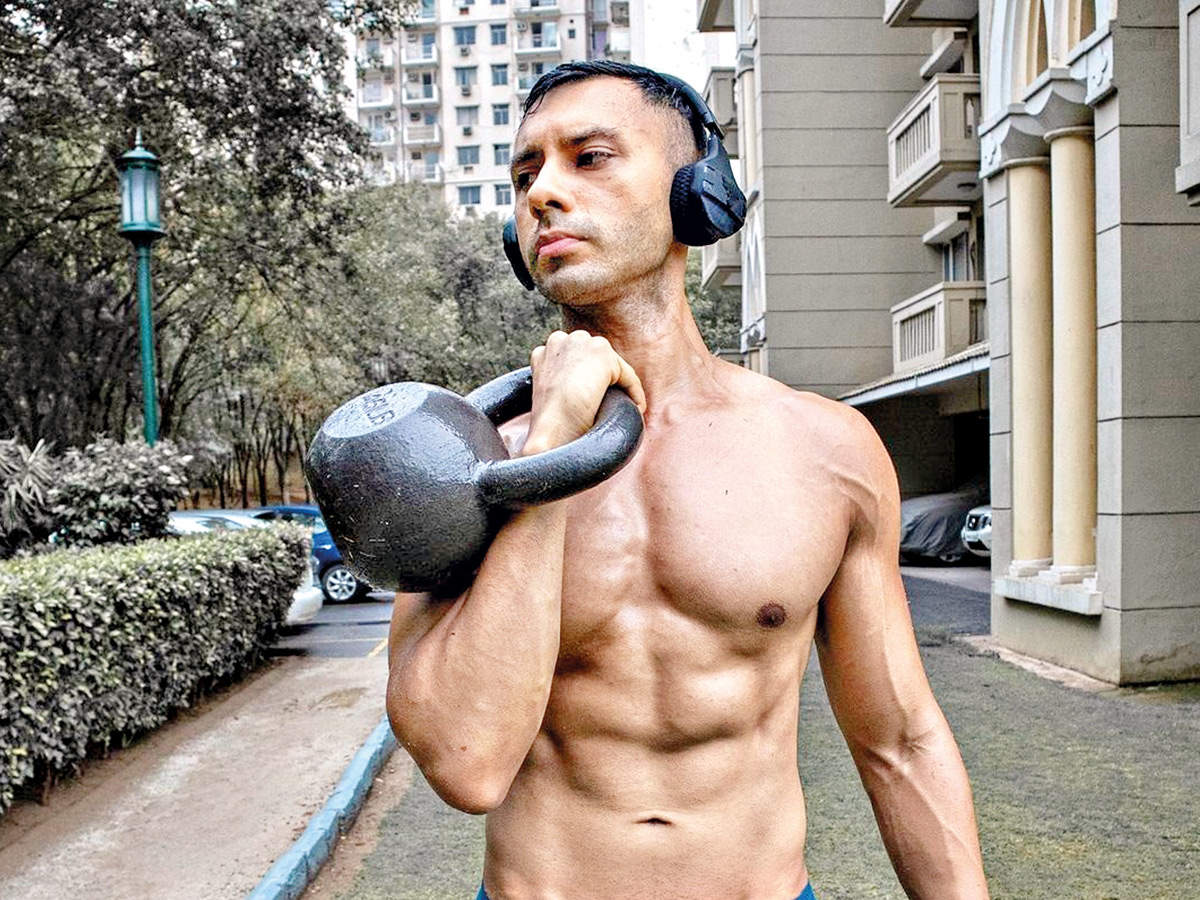 Regular exercise and eating right are both essential: Doctors

Dr Anil Saxena, Director, Cardiac Pacing & Electrophysiology, at a top heart hospital in Delhi, says, "With respect to these two cases (Ganguly and Remo), it would be unwise to comment without looking at the case details. We don't have an insight into their family's medical history or their habits. Even an excess of exercise can cause exercise-induced cardiomyopathy. Heart attacks are the most common between 50 to 60 years of age, but at times, they can occur at a younger age as well. To maintain the heart in a healthy condition, one should control the risk factors like blood pressure, diabetes, high cholesterol, stress and obesity. Regular exercise is important and eating the right food is a must. Try to limit alcohol intake and smoking. Regular yoga and meditation are helpful. Apart from this, regular check-ups are a must. Regular check-ups are especially important for people after the age of 40."
-With inputs from Riya Sharma